About Our Company

By associating ourselves with key stakeholders, associates and partners, we, Metrix Healthcare India, lend a unique edge to the quality based Indian medicinal sector with our line of Pharmaceuticals Formulations, Antibiotics, Enzyme Syrup, and Anti Allergic Drugs, among others. Our vendors invent, formulate and supply us with quality rich and innovative injections and drugs that not only eliminate diseases from the core but also ensure maintenance of a productive and healthy community across India. As a leading trader and supplier, we make it our motto to ensure we foster a viable medicines industry with our product range. For this, we encourage all employees to leverage on their unity and strength and put our resources to effective use so that we attain continued, sustainable growth as a true market leading player.
Our Vision
We envision to offer customers with a range of health benefiting products that aids them in living a longer and healthier life. Following this, we bring a choice of world leading innovative drugs and formulations like Antibiotics, Enzyme Syrup, and Anti Allergic Drugs right to their doorsteps.
Key Areas We Focus On
In all our actions, we, Metrix Healthcare India, make it quite evident that we work on satisfying our customers, always! We stay committed to this basic thumb rule, continuously, and strive to meet client expectations by stringently focusing on the following areas:
Quality Practice: We place quality at the heart of our organizational activities for achieving customer satisfaction.
Manufacturing Excellence: For manufacturing excellence, we ensure our vendors implement best practices in design and material selection.
Leadership: We believe in leading the industry. As a true leader, we abide by industry standards and always focus on being at the forefront of the picture.
Work Environment: We always maintain an effective and productive operating environment.
Environmental Well Being: We believe in maintaining well-being of the environment and reducing its burden through our activities.
Vendor Relations: A top priority we follow is strong vendor relations, as per which we build and sustain profitable & mutually enriching partnerships only.
Financial Position: We maintain resources in a judicious manner and always remain financially sound.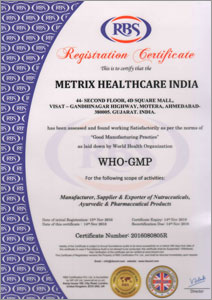 Read More